Profile
A highly experienced and responsive firm specializing in Industrial and Protective Security in the Industrial Area of Maharashtra & Greater Bombay .

Flash Security and Intelligence Service was established in 1973 with headquarters in Bombay. Today, We have a large number of satisfied customers who trust their assets and interests with us. We have a proven track record in our field and are one of the most reliable security solutions provider in the state.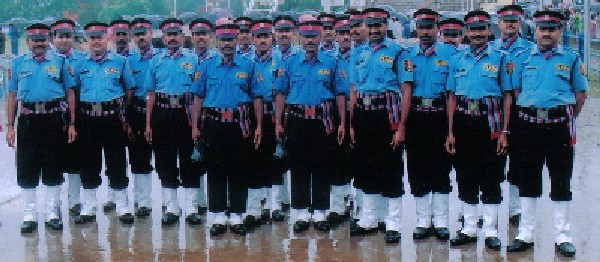 We are a highly motivated and driven work force providing security to a wide range of customers including:
Major businesses
Government Agencies
Leading Banks
Public Sector Companies
National and International corporations
High Security Zone Installations
Commercial office buildings.
Hotels, Motels, And Resorts
Industrial Parks and car dealerships.
High Security Zone Installations
Movie Studios & Entertainment Centers
Residential Complexes
Schools and Institutions
High Profile and Eminent Individuals

Our organization is covered under the Maharashtra Government section 13(4) at Mumbai
Our employees are covered under Employee State Insurance Corportation (ESIC), Labour Welfare Act & Provident Fund Act.
Our organisation has professional tax code, permanent income tax number and service tax number.
Our Guiding Principles
Provide fool-proof security with a harmonic combination of man, machine and even highly-trained sniffer canines.
Provide the best quality of service possible.
Provide a low cost yet highly efficient security solution.
Provide a full range of security solutions and services to our clients.
Protect and take care of the assets and interest of our customers.
Exceed customer requirements and expectations
Maintain Law and Order in the premises and the surrounding community.
Relieve the clients completely of security and all allied problems.
Cater to the smallest need of our clients.
Provide round the clock support
Strive for excellence in our performance

Accomplishments
A very high rate of contract renewals, which speaks volume about our quality of service and recognition of our efforts and commitment.

Most of our contracts are on the basis of recommendations from existing customers who have experienced our services.

A very high retention of our employees, which means we take care of our employees the same way we care for our customers.

Recognition
Licensed by the Government of Maharashtra to engage in the business of private security agency under PSAR Act 2005.
Exempted by the Government of Maharashtra vide notification no. SGA,152003/(4/1-F-1)/LAB-1 dated January 2,2004.
Registered with Security Guard Board for BrihanMumbai & Thane District vide registration no. EA/2003/94 dated September 29, 2004
Licensed by the Government of Gujarat to engage in the business of private security agency under PSAR Act 2005.
Affliliations
Member of the following associations
American Society of Industrial Security USA
Central Association of Private Security Industry (CAPSI)
Security Association of India (Mumbai)
Association of Investigators Security Agencies.
Association of Investigators and Security Organisation of India.
Indian Association of Security Industry
Association of Security Organisation of India.
Association of Security Organisation of Maharashtra
Personnel
FLASH staff consists of highly experienced professionals including retired and highly experience defense officers. Our staff is highly motivated and driven work force. Our security experts keep themselves abreast of latest developments in security techniques..